WHO WE ARE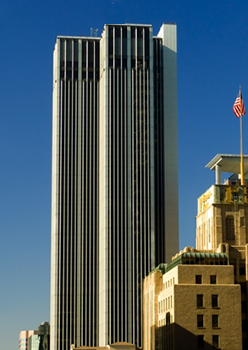 SM Realty Advisors is a boutique real estate investment banking company with offices in Los Angeles, California and Scottsdale, Arizona. The firm is a broad based, multi-dimensional investment banking firm.
We focus our services in three main areas:
Real Estate Finance

- we are expert at arranging and structuring debt, mezzanine, or equity capital for our clients.




Real Estate Acquisitions

- we assist our clients in their acquisition goals, by bringing them "off - market" investment opportunities. We do this on both individual properties and portfolios, and involving both real property and loan sales.




Real Estate Advisory Services

- we advise our clients on workout strategies with their existing lender, including DPO's, loan modifications, possible recapitalization solutions, and then provide guidance and assistance throughout the workout process.
We provide real estate investment banking services on a broad variety of property types across the U.S. including office, retail, industrial, hospitality, multi-family, and residential condos. We focus on transactions that generally have a capitalization between $10 and $250 million. Our capital sources are based on our decades of experience in the industry and include a wide variety of institutional and private companies. We offer a highly professional, and service oriented approach to doing business.

The firm is managed by two partners - Barry Simson and Philip Benditson. Together we bring over 60 years of experience in the real estate finance industry and have financed and/or sold over $1 billion of property. At various times in our careers we have held senior positions with major real estate companies and financial institutions which have given us an excellent understanding and insight into real estate lending and the capital markets.