WHY WORK WITH US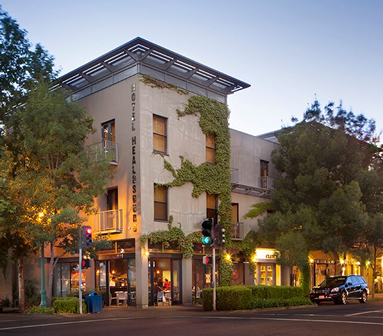 Because we are actively involved in the real estate financing market every day addressing our clients' needs, we probably have experience with a property or loan very similar to your own.


We have experienced numerous economic expansionary and recessionary cycles and gained a keen understanding of the impact these cycles have on the capital markets and on valuations.


We accept only a limited number of assignments at any given time, allowing us to focus all our efforts in finding the best possible solutions to meet the client's objectives.


We undertake financing assignments where we have significant control, a clear understanding of the asset type, and potential capital sources.


Having a high confidence that we will accomplish our assignment, the partners are highly committed and motivated to act on behalf of their clients.


With over 50 years of combined experience in real estate finance, we have established strong and trusted contacts with the lenders and capital sources most active in today's marketplace. Our credibility with these capital sources is what makes deals happen for our clients. The respect the partners have earned over many years in the business helps to ensure your financing will receive the capital sources' complete and prompt attention.


We are a boutique operation where the client receives the care and attention of two very experienced real estate financiers working on your deal. Each financing assignment that is undertaken is very important, and the client gets the special attention that is often lacking in a large brokerage firm.


When we accept a financing assignment, the partners at SM Realty Advisors bring a hands-on, professional, and thorough approach. Working closely with the client, we are involved preparing the financing request presentation with all supporting documents, and guiding the process not only during the marketing, selection, and approval process, but throughout the closing process, all the way to the finish line. Our experience gives us insight into anticipating and solving the variety of issues that tend to occur during a transaction.


We have closed on over a billion dollars worth of transactions covering the full gamut of loans, joint ventures, and acquisitions. We offer you a very high level of professionalism and customer service. SM Realty Advisors would like the opportunity to earn your business.